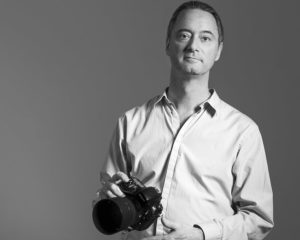 Hi! I'm Richard Cummings but everyone calls me Rick and I am a  commercial and fine art photographer in Boulder Colorado.  The information about me is supposed to sound bigger than life and twice as natural.  You can skip reading and just say "Wow!" then click on other parts of the website to see photos.
My commercial work has been seen in:the New York Times, Elle Decor, Vanity Fair, Zink!, In Style, WWD, V DeLux, In Style, Yoga Journal, Westword and other publications.
I do a lot of work for the yoga community, the natural products industry, apparel companies, jewelry companies, sports equipment companies and more.  I also do portraiture and head shots for entrepreneurs, business people, musicians, restaurants, yogis, yoga studios and other businesses.
After a bass player in my band gave me a camera I was drawn to the tangibly of photography.  My training is as a musician / composer so I applied many aspects of music to photography using the camera as I would a musical instrument.  There are so many similarities between music and photography working with composition, tonal range, timing and Improvisation.
The figure has always been a strong theme in my fine art work.  When I started with photography I found the nude to be very musical (sense of line and composition) so I have been working with photographing the body since 1988.  I usually work without identifying who the model is so  the image more universal than personal.  I can ramble on about this but I will stop there.